Policy updated June 8, 2023
The technology listed in this Privacy Policy helps us offer you our content free of charge. This content is sponsored by our advertising partners.
To delete your previously saved privacy preferences, click the Reject Consent button. You will be redirected back to the main page and asked to make a new privacy choice. You can either accept the cookies again and browse the website free of charge or opt for a subscription.
Support our editorial team and choose a subscription that will allow you to enjoy faster download times, advertising free content and private browsing. Thank you!
Mountain News LLC ("Mountain News," "we," "our," or "us"), through the websites of OnTheSnow, Skiinfo and through the Ski & Snow Report app (our "Sites"), is a leading source of snow and resort reporting information for Mountain Travel Consumers. We value you as a customer and know that you care how information about you is collected and used. This Privacy Policy (the "Privacy Policy" or "Policy") informs you about what information we collect and how we use it as a data controller. This Policy is part of the Terms of Use published on our Sites. Click here to review the Terms of Use.
The Policy applies to the Personal Information we collect when you visit our Sites. When we use the term "Personal Information" we mean information relating to an identified or identifiable natural person, directly or indirectly, such as the individual's full name, postal address, e-mail address, telephone number, and location information. When other information (such as consumer preferences) is directly associated with Personal Information, we also treat this other information as Personal Information.
If you have questions about this Privacy Policy or our data security practices, please contact:
Mountain News LLC
101 Santa Cruz Avenue #37
Los Gatos, CA 95031, USA
privacy@mountainnews.com

Representative for data subjects in the EU and UK
We value your privacy and your rights as a data subject and have therefore appointed Prighter Group with its local partners as our privacy representative and your point of contact.

Prighter gives you an easy way to exercise your privacy-related rights (e.g. requests to access or erase personal data). If you want to contact us via our representative Prighter or make use of your data subject rights, please visit the following website. https://prighter.com/q/16179855499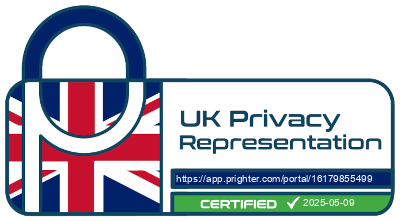 Personal Information We Collect

When visiting our Sites or interacting with us (e.g., over the phone, by email), we collect the following types of Personal Information:

• identification data (e.g., first name, last name, postal address, phone number, email address, login information);
• location data (e.g., location data sent by your device);
• connection data (e.g., IP address, connection speed, type of browser used and information communicated by your browser, mobile network information, data automatically communicated by your device);
• device information (e.g. device type, screen size, operating system);
• data regarding your use of our Sites (e.g., viewing information, pages viewed, keystroke activity, time spent on pages, scroll activity, click/touch information, and mouse movements);
• information relating to your preferences and interests; and
• demographic information (such as age, sex, net worth, skiing/riding preferences, and marital status, but not including special categories of personal data as defined in the Regulation (EU) 2016/679).

Please note that such data may be collected either directly from you (e.g., when you register to receive email updates, set up an account, access our Sites by logging in, select favored resorts, respond to a survey, or enter online contests and sweepstakes on one of our Sites) or indirectly from you. In this latter case, the following sources enable us to obtain the Personal Information:

• when your electronic communications devices, such as smartphones, tablets, or computers, automatically submit information;
• when we are provided information from other business partners who are authorized to share it with us; and
• when such information is available from public sources.
How We Use Your Personal Information

We use your Personal Information to provide you with the products and/or services you requested (e.g., newsletters, emails, and notifications), all of which relate to the relationship between you and us, and the services we provide:

• to provide you with the products and/or services you requested, in particular to check your identity, as well as for shipping purposes where applicable.

We also may process your Personal Information for the purposes listed below, which are necessary for us to pursue our legitimate interest and provide you with quality services and products:

• for security and fraud prevention purposes as well as for protecting our rights, pursuing available remedies and enforcing our Terms of Use;
• to administer our systems, and debug and improve the performance and accessibility of our Sites; and
• to improve our Sites, services, and programs (such as increasing users' ability to interact with our Sites, or designing new layouts for our Sites).

In addition, with your consent, we may also process your Personal Information, including location information:

• to provide you with marketing communications, recommendations and special offers regarding our products and services, as well as products and services of our affiliates or third parties which might be of interest to you; and
• as described more fully below, to combine your data and implement profiling activities in order to better understand your needs, expectations and preferences and provide you with content and targeted advertising accordingly.

In addition to the above, we may combine information you have provided to us on our Sites, and we may store this information together in your customer profile.

Please refer to the Your Choices and Rights section below for information regarding how you can manage your options and exercise your rights with respect to your data.
Cookies and Technology; Third-Party Advertisers

We use technology such as "cookies" to help us provide customized services and as a means to collect dependable and consistent traffic data. A "cookie" is a small piece of data that is sent to a user's browser from a web server and stored on a user's hard drive.

These cookies, along with other technologies, such as web beacons, also may be used by Mountain News corporate partners and on co-branded websites to help us understand how you use our products and Sites and better provide advertising to you.

In addition, we may use third-party advertising companies to customize the advertisements you see on our Sites, on other websites, or on your mobile or other devices. These companies may use cookies, web beacons, or other technologies to collect information about your use of our Sites and other websites and applications, including in particular your IP address, web browser, mobile network information, pages viewed, time spent on pages or in applications, and links clicked. We may use this information to analyze data, determine the popularity of certain content, deliver advertising and content targeted to your interests, and better understand your online activity.

Our service providers are bound by contract to keep your Personal Information confidential and use it only to perform services on our behalf. For more information about online behavioral advertising, or to learn about your choices related to such practices, please visit http://www.aboutads.info/choices or http://www.networkadvertising.org/choices.

You can modify your cookies preferences and choose to refuse cookies. However, if you decide to block all cookies, you may not have full access to all functionalities and pages of our Sites. You may learn more about the specific cookies used on our Sites, and control the use of certain cookies, by visiting our Cookie Preferences page.

Please note that most browsers allow you to manage your cookies preferences by changing your settings. You may set your browser to: (i) automatically accept or refuse all cookies; (ii) automatically accept or refuse first party cookies and/or third parties cookies; or (iii) notify you before any cookies are placed, so that you get the opportunity to decide whether you are willing to accept a cookie or not.

Consequently, if you accept cookies in the first place but later change your mind and want to opt out, you may use your browser settings for deleting cookies already placed on your electronic devices and/or change your browser settings to refuse any further cookies or particular further cookies.

In addition, you may wish to visit www.aboutcookies.org, which contains comprehensive information on how to do this on a wide variety of browsers, or http://www.youronlinechoices.com/, which enables you to manage the advertisement cookies placed on your devices.

Mountain News uses Adobe Audience Manager, Google Analytics, and Sentry to better understand how you use our Sites across the various devices you use, and to deliver tailored promotions to you, as described more fully below.

Cookie Policy
Disclosure of Your Personal Information

Mountain News may disclose the Personal Information we collect to third parties for all or part of the above-mentioned purposes. Those circumstances are described below, along with steps we take to limit the manner in which your Personal Information is used.

Advertisers, Sponsors, and Promotional and Business Partner

Mountain News shares and/or sells anonymous, aggregated demographic information (such as gender, age, income, hobbies, and interests), and information obtained from cookies and similar technologies, with advertisers, sponsors, promotional and business partners, and with participating vendors at sites offering online sales opportunities. The information obtained from cookies and similar technologies that Mountain News shares with third parties consists of device IDs.

Service Providers

We may share your information with companies that provide support services to us (such as credit card processors, mailing houses, or web hosts) or that help us market our products and services (such as email or text messaging vendors). These companies may need information about you in order to perform their functions. These companies are only authorized to use the Personal Information we share with them for the purpose of delivering the service we hire them to provide. In addition, we only disclose the information they need to provide the specific service or function.

With Other Mountain News Subsidiaries

In order to provide you with services and operate our business, Personal Information we collect may be shared, consistent with this policy, with subsidiaries of Mountain News, including current or future parents, affiliates, subsidiaries, and entities sharing common ownership with Mountain News. All Mountain News entities are bound to this Privacy Policy.

Partner Promotions

We may feature web pages on which you can register for special promotions or services provided in conjunction with our business partners. When we feature pages like these on our Sites, we will give you a clear notice that you are providing information to another party. We may also arrange to send you marketing and promotional information of other companies that we think might be of interest to you, only if you tell us that you want to receive these sorts of materials. Although Mountain News may receive a fee from business partners for this service, Mountain News sends those offers on behalf of the business partners, and does not share your email address with them. You may opt-out of receiving those offers at any time, as described below.

In Connection with Corporate Events

In the event of a merger, reorganization, acquisition, joint venture, assignment, spin-off, transfer, or sale or disposition of all or any portion of our business, including in connection with any bankruptcy or similar proceedings, we may transfer any and all Personal Information to the relevant third party. Your Personal Information would remain subject to this Policy.

In Special Circumstances

In certain special cases, we may disclose your Personal Information when we have reason to believe that disclosing this information is necessary to identify or contact you, or bring legal action against someone who may be causing injury to you, Mountain News or someone else. We may disclose your Personal Information when we believe the law requires it, in response to any demand by law enforcement authorities in connection with a criminal investigation, in response to civil or administrative authorities in connection with a pending civil case, governmental authorities or administrative investigation, or in connection with an investigation conducted by Mountain News.

Public Postings

If you voluntarily disclose information, personal or otherwise, online in any community area (whether through Mountain News Sites or any other service available online), that information can be collected and used by others. For example, if you use chat, forums, bulletin boards or message boards, or if you post personal information online (such as your e-mail address, photograph, etc.), you may receive unsolicited messages from others. Mountain News has no control over this use of your personal information.
Links to Third-Party Websites

Our Sites contain direct links to sites offered by third parties (such as partners from which we receive webcam or weather information). Those third-party sites are not covered by this Privacy Policy.

Some of the sites may give you the option of sharing your thoughts, Personal Information, or skiing and snowboarding experiences automatically on their platforms. If you choose to share information with a third-party site such as Twitter or Facebook, the information you choose to share on those sites is not subject to this Privacy Policy. You should review the privacy policies of those sites to make an informed decision about whether to share your information. Further, you should review your account settings on those sites to ensure that you are comfortable sharing your information with the audience chosen in that account.
Children's Privacy

We do not knowingly collect Personal Information on our Sites from children under the age of 16.

If you believe that a child under age 16 has provided Personal Information to us, or has created an account of any kind, please notify us at privacy@mountainnews.com as soon as possible so their data may be deleted.
Your Choices and Rights

If you agree to receive communications from us, our Sites give you the option of not receiving future communications by sending an email to privacy@mountainnews.com or by clicking on the link enabling you to unsubscribe displayed at the bottom on each of our communications. We will take commercially reasonable steps to implement your opt-out requests promptly, but you may still receive promotional information from us by email for up to 10 days.

You may ask that we not share your personal contact information with third parties by sending an email to privacy@mountainnews.com.

You may opt-out of Google Interest Based Ads by visiting this website: http://www.google.com/policies/technologies/ads/

If you have an account for one of our Sites, you can manage your information and privacy preferences by logging into your account on that Site.

You may also access, correct or delete your Personal Information collected by our Site or correct factual inaccuracies. You are also entitled at any time to withdraw your consent, object, or restrict the further processing of your Personal Information, without calling into question any previous processing. You have the right to receive your Personal Information in a structured and standard format.

You can exercise your above mentioned rights by emailing privacy@mountainnews.com. If you have a complaint, please send an email describing your complaint to privacy@mountainnews.com with "Privacy Compliance" in the subject line. Please include the URL of the Site in question. A representative of Mountain News will review your complaint and will respond to your email within 30 days. You also have the right to lodge a complaint with the competent data protection authority regarding the processing of your Personal Information.
Notice to California Residents

If you are a California resident, you may have certain additional rights. California Civil Code Section 1798.83 may permit you to request information regarding the disclosure of your Personal Information by Mountain News to third parties for the third parties' direct marketing purposes. California Business and Professions Code Section 22581 permits registered users who are minors to request and obtain deletion of certain posted content. For additional information or to make a request, please contact

privacy@mountainnews.com

.
Data Security and Retention

Mountain News has implemented physical, technological, and organizational safeguards and security measures designed to protect against the loss, misuse, or unauthorized access or disclosure of your Personal Information under our control. We also take measures to protect the Personal Information we disclose to third parties, for example by entering into contractual agreements stipulating the confidentiality of the information and the purposes for which it is to be used. Please be aware that, despite our efforts, no security measures are perfect or impenetrable. You can help us by protecting and keeping your passwords safe at all times, and not using the same password for different applications or sites. You also can protect yourself and help us reduce the risk of fraud by promptly notifying us if you suspect that your user name or password is lost, stolen or used without permission.

We will retain your Personal Information for the length of time needed to fulfill the purposes outlined in this Policy. Personal Information that is no longer required for those purposes will be destroyed or made irreversibly anonymous.
Changes to the Policy

We may change this Policy from time to time, and will post the revised Policy on our Sites. The changes will only apply to Personal Information we collect after we have posted the revised Policy. If we make material changes to the way we collect, use or disclose Personal Information, we will notify you by posting a clear and prominent announcement on our Sites or through a direct communication. To the extent allowed by applicable law, your continued access to or use of Mountain News Sites following notice of material changes to this Policy shall constitute consent to any amendments and/or modifications. Where required by law we will provide separate notice or seek separate consent for changes to our privacy policy or practices.
International Data Transfers

Mountain News' headquarters are located in the United States. Your Personal Information may be transferred, stored or processed by Mountain News entities or third-party service providers located in the United States or other locations around the world as described in this Policy. Data protection standards in those countries may differ from the country where you reside. If you reside in the European Economic Area ("EEA"), your Personal Information may be transferred to and/or made accessible from countries outside the EEA. In such circumstances, we will enter into model contractual clauses as adopted by the European Commission, or rely on alternative legal bases such as the Privacy Shield, where applicable, or binding corporate rules (where our partners or service providers have adopted such internal policies approved by European data protection authorities). You may contact us for more information or to obtain copies of the relevant documents. Mountain News's websites and the servers that make these sites available worldwide are located in the United States and all matters relating to these sites are governed by the laws of the State of California in the United States, subject to the mandatory legal provisions applicable in your jurisdiction.
Contact Us

If you have questions about this Privacy Policy or our data security practices, please contact: Mountain News LLC

101 Santa Cruz Avenue #37

Los Gatos, CA

95031, USA

privacy@mountainnews.com Representative for data subjects in the EU and UK

We value your privacy and your rights as a data subject and have therefore appointed Prighter Group with its local partners as our privacy representative and your point of contact.

Prighter gives you an easy way to exercise your privacy-related rights (e.g. requests to access or erase personal data). If you want to contact us via our representative Prighter or make use of your data subject rights, please visit the following website.

https://prighter.com/q/16179855499