Snow Conditions
Projected Opening Ski Season - Projected Closing Ski Season


27/10 - 19/5
Snowfall
Snow Depths

Upper:

400cm

Powder

Middle:

150cm

Lower:

80cm

Powder
Weather

Summit | 3000m

Base | 1120m
Pontedilegno - Tonale snow report & skiing conditions
What's the skiing like today in Pontedilegno - Tonale? See our Pontedilegno - Tonale snow report to find out current snow conditions: snow depths, open lifts/slopes, today's weather, and both on and off-piste conditions. The Pontedilegno - Tonale snow report also tells you how much snow is forecast over the next few days. Don't forget to sign up for the Pontedilegno - Tonale Snow Report, Snow Forecast and Powder Alert!
Terrain
Runs Open

KM Pistes

Lifts Open
Parks & Pipes
Terrain Parks

1 of 1

Park Last Reshaped

N/A
Nordic
Open Tracks

25km

Total Tracks

35km
Nearby Resorts
| Resort | Distance | New Snow | Base Depth | Weather | User Rating |
| --- | --- | --- | --- | --- | --- |
| | 1km | 0cm | 400cm | | 52 |
All languages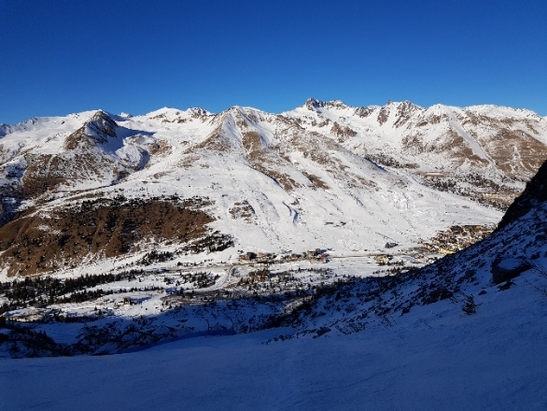 0cm New Snow | Machine Groomed80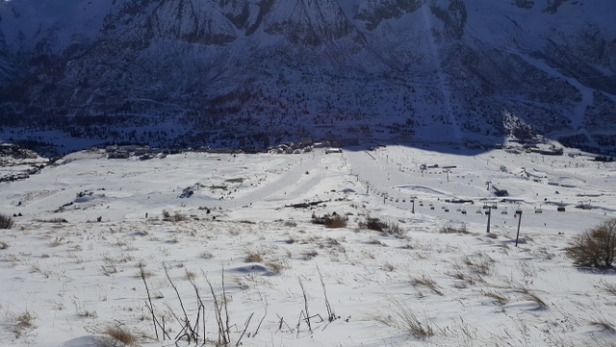 glorious! first day skiing here. great conditions on piste, sketchy off piste.
Latest News
Top five ski resorts with the deepest powder in Austria, France, Switzerland and Italy.
Best Pontedilegno - Tonale Hotels
via del Castello Ponte di Legno, 25056
* Prices above are provided by partners for one room, double occupancy and do not include all taxes and fees. Please see our partners for full details.
---
Pontedilegno - Tonale Reviews
Pontedilegno - Tonale Lift Hours
| Day | Daytime Hours | Nighttime Hours |
| --- | --- | --- |
| Mon | 8:30 AM-5:00 PM | N/A |
| Tue | 8:30 AM-5:00 PM | 8:30 PM-11:00 PM |
| Wed | 8:30 AM-5:00 PM | 8:30 PM-11:00 PM |
| Thu | 8:30 AM-5:00 PM | 8:30 PM-11:00 PM |
| Fri | 8:30 AM-5:00 PM | N/A |
| Sat | 8:30 AM-5:00 PM | 8:00 PM-11:00 PM |
| Sun | 8:30 AM-5:00 PM | N/A |
Gallery: Pontedilegno - Tonale